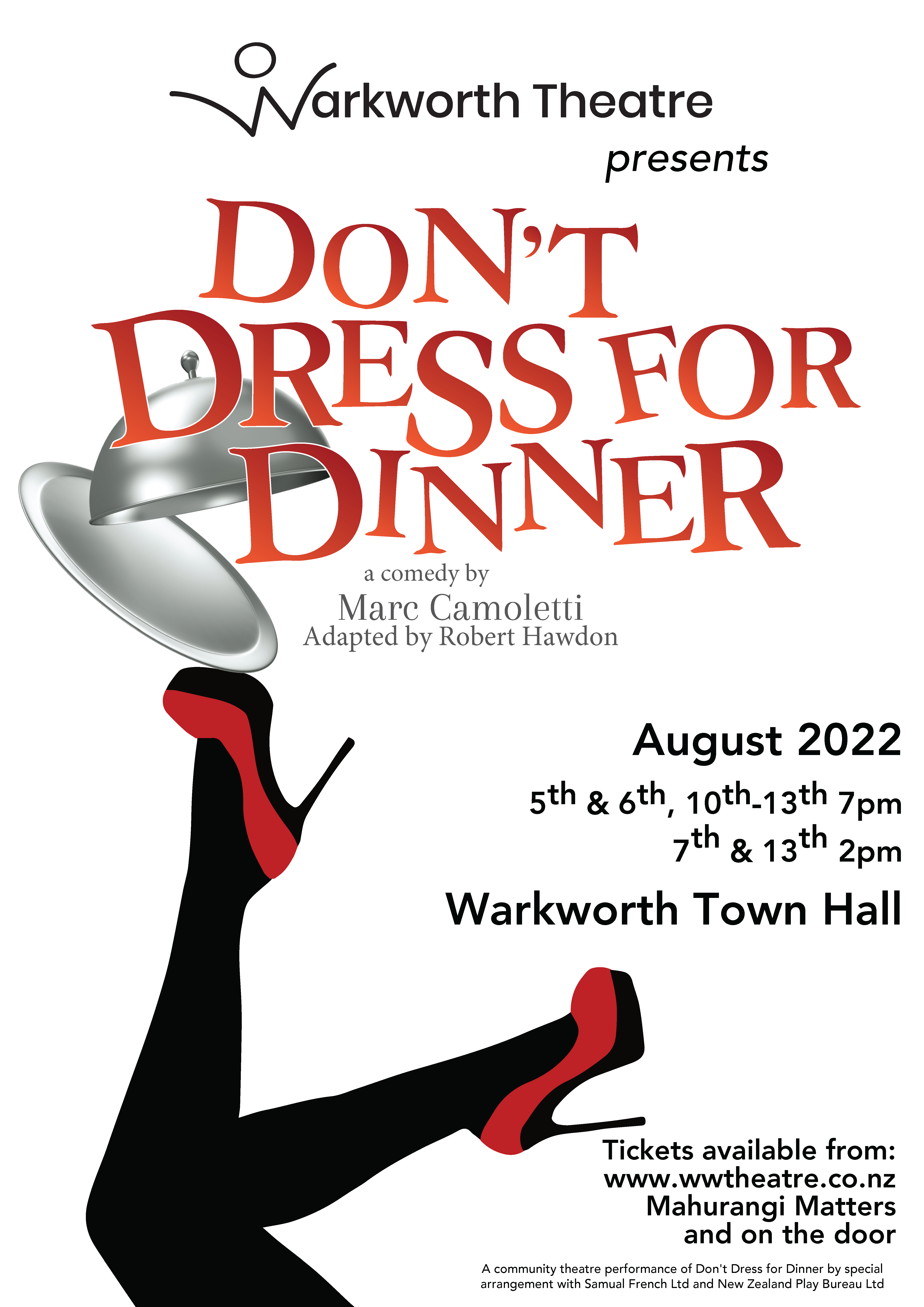 Don't Dress for Dinner, the wildly-funny comedy by Marc Camoletti (Boeing-Boeing), adapted by Robin Hawdon, is coming to Warkworth Town Hall August 5th -13th by Warkworth Theatre. It's going to be an affair-or three!- to remember.
Don't Dress for Dinner is a frenetic case of mistaken identity, a comedy of confusion, with a labyrinth of twists and turns, that almost collapses under the weight of duplicity, mistaken identity and extramarital affairs, but some somehow stays in the air like a precarious, but well-built souffle.
Bernard's plans for a romantic rendezvous with his mistress are complete with gourmet caterer and an alibi, courtesy of his friend, Robert. But when Bernard's wife learns that Robert will be visiting for the weekend, she decides to stay in town for a surprise tryst of her own. Thus setting the stage for a collision course of assumed identities and outrageous infidelities. The cook is Suzette, the lover is Suzanne, the friend is bewildered, the wife is suspicious, the husband is losing his mind…producing a highly complicated dinner of hilarious hijinks, secret trysts and slapstick comedy.
DOOR SALES available for all shows. Just come to Warkworth Town Hall just before 7pm or 2pm for tickets at the door. 
(Online ticketing at TRY BOOKING closes 3 hours before each show.)
BOOK TICKETS HERE.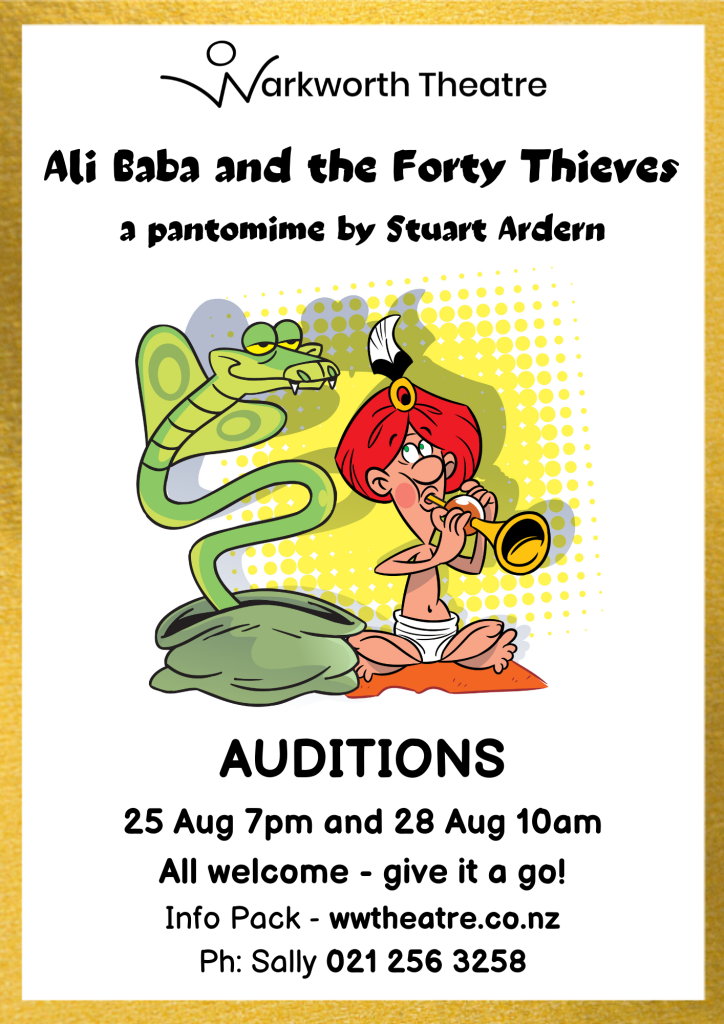 Our Christmas Pantomime is Ali Baba and the Forty Thieves by Stuart Ardern. A pantomime has very traditional characters and lots of local jokes!
There are lots different roles to play-from non-speaking parts to just a few lines to quite substantial characters with plenty to say, plus singing and dancing. We're looking for lots of people onstage and will welcome youngsters as long as they have a parent or caregiver in the show too. It's a great chance for families to take part in a fun activity together. The set and costumes are bright and colourful and audiences will be lapping up the energy and joining in on the fun. There are also lots of people needed behind the scenes too. Something for everyone to be involved with in this audience-engaging, traditional, family-fun show.
Auditions will be held at Warkworth Town Hall 7pm Thursday 25th August and 10am Saturday 28 August. All welcome!  
Download Audition Pack
Call or text Sally 021 2563258 for more information.